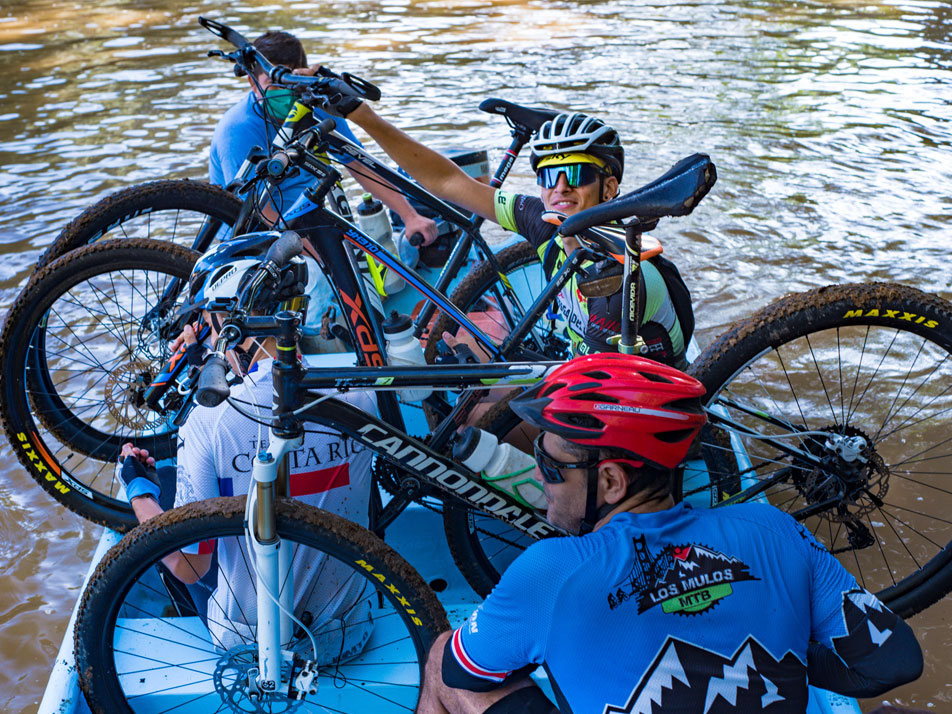 - Gallery -
Biking Rout Maquenque
Ruta Maquenque is a tour designed for the lovers of cycling with a total of 73 km of route, where it is about looking for a pleasant environment surrounded by nature so that the practice of this sport is more pleasant. There are three levels of difficulty so that each person who wants to do it can choose the one that best suits their condition.
Day 1: We start the tour in the facilities of Canoa Aventura. The guide in charge will assist and accompany you all the way. There will also be two hydration stations. The first will be at Tita Yolanda's Kitchen in Boca Arenal. To reach this point, the San Carlos River will be crossed by boat (600 meters away), and both the cyclists and their companions will be able to enjoy a delicious snack. The second stop will be at the Castelmar crossing. The runners who do not wish to do the complete route can join the recreational one in any of these two stations. The arrival point will be at the Hotel Maquenque Eco Lodge where you will enjoy a delicious typical lunch in the restaurant of the Lodge, typical dinner, bungalow type room in double occupancy.
Day 2: Today we include a typical breakfast, a tour of the trails inside the private reserve (Don Eduardo Farm and Naturalist Walk) and a delicious lunch. You will also be able to use the canoes to paddle in the lagoons and use the swimming pool, as well as transportation back to La Fortuna. After lunch, the transportation will take you back to the departure point.
Select your check-in information:
---
---
Current Selections
No service selected. Click here to view all our services