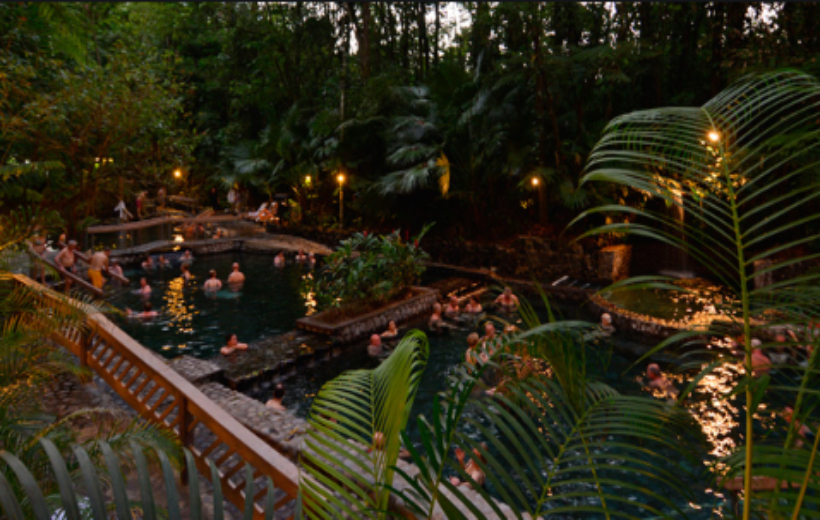 - Gallery -
Ecotermales Hot Springs
The Hot Springs provide our visitors with an escape into the natural paradise, combined with all of the necessary comforts to make your experience memorable, filled with the peace and serenity of the tropical rainforest.
Visitors will have the pleasure of the sensation of the natural energy which surges from the veins of the Arenal Volcano, and heats the thermal pools which range from 32°C until the 41° C (90°F to 106° F), together with the cool water pools and waterfall, enjoy a relaxing hydro-massage.

Schedules: 10:00am to 4:00pm & 5:00pm to 9:30pm *Transportation not included*
Duration: 2 – 3 hours
Price per person: $47

What to bring:
Comfortable light Clothing
Sandals
Bathing Suit
Insect repellent
Lockers & towels are included.

Select your check-in information:
---
---
Current Selections
No service selected. Click here to view all our services