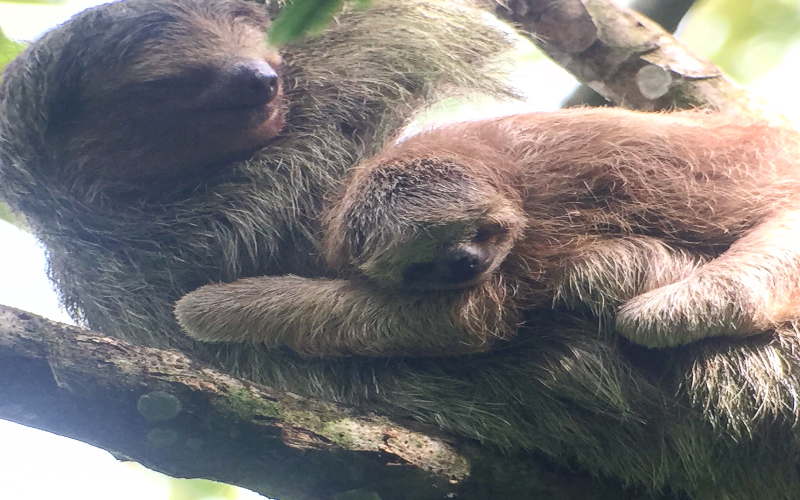 - Gallery -
Sloth Tour (Private)
This tour will bring you up close and personal with some of Costa Rica's most adorable,
furry critters as they simply hang out at among the treetops near the Arenal Volcano.
The sloth is one of our most-endearing icons here in the rainforests of Costa Rica and
this tour has been developed for nature enthusiasts who would like to take an easy
going drive around the picturesque Arenal Volcano area as your eagle-eyed,
professional, bilingual guide finds the favorite hiding places of the 2-toed, and 3- toed
sloth.
And as a bonus, you'll also have the chance to see monkeys, brightly colored toucans,

elusive iguanas, and poison dart frogs.
Departure private or regular tour: 5:45am – 1:45pm
Duration: 2.5 hours
Price per person private tour: $138
What to bring:
Comfortable Clothing
Tennis or Closed Shoes
Sunscreen -Raincoat
Insect Repellent
Select your check-in information:
---
---
Current Selections
No service selected. Click here to view all our services