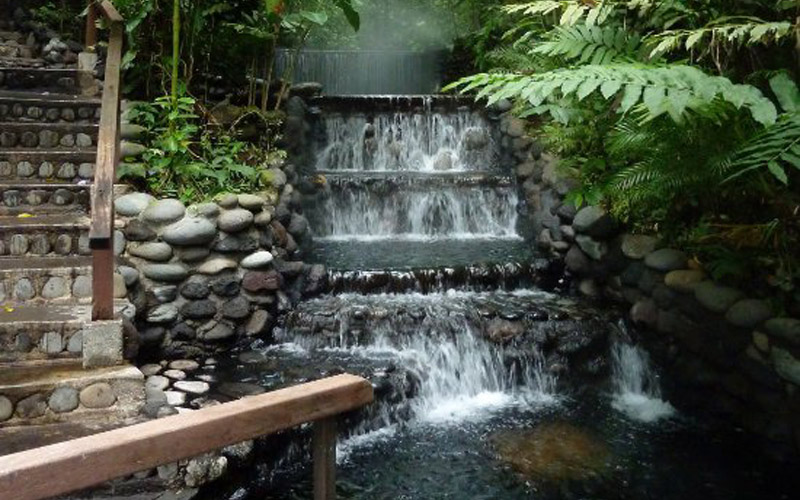 Hot Springs Entrance Fee
The natural volcanic hot spring have created 8 elegant and romantic pools with temperatures ranging from 90° to 106°F(32° to 41°C) in addition to one fresh water waterfall and pool;all forming part of our exotic natural therapeutic spa.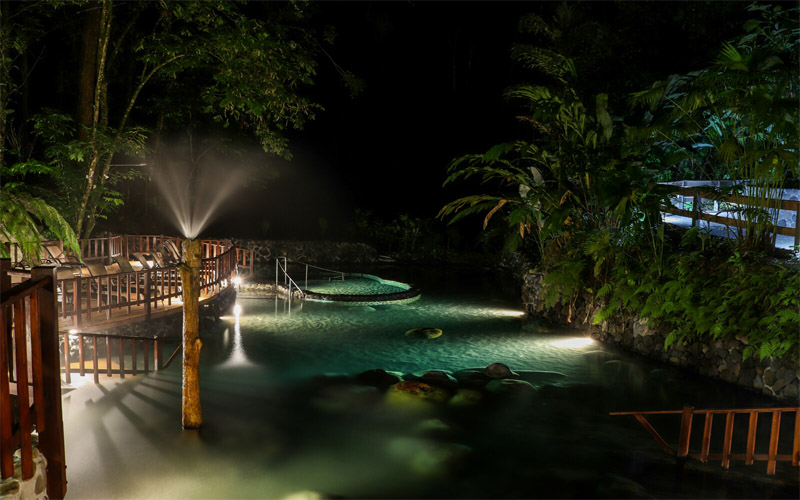 Hot Springs Entrance Fee Plus Lunch or Dinner
Enjoy lunch or dinner in our authentic, home-style Costa Rican restaurant to have the chance to savor our chef´s version of typical dish of the Arenal, Costa Rica area, upscaled with some incredible meats. Dessert, and coffee are also included.